Submit demo to Rexius Records and our collaboration labels here. We work with artists from all over the world in every genre.
We listen to all demos that are submitted to us, but please respect that we might take time to respond, due to many artists sending demos to us. However, you will always get a response for free.
Your demo doesn't need to be perfect yet. We are listening to your potential, not the studio quality. If you have a work in progress and are really talented, then we will help you shape the edges. Although, well produced music does matter and please do not send a recording from your mobile phone. (Yes, that actually happens…)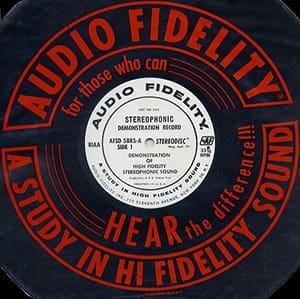 What Rexius Records do is to take your music to a whole new level, therefore we are looking for attitude, talent, and driven people. We love when people know why they are creating their music. Hence, please also write a few lines why you are doing this and why you would like to be part of the Rexius family. Yes, our artists are our family, once you are with us we are in this together. But please don't write an essay, a huge mass of text won't cheer up our A&Rs. Rather they will skip it if it is too long. Just write short and concisely.
You can only submit your music to our A&R team via a streaming service like Soundcloud / Youtube / Spotify etc. To upload your music to us is no longer possible, since our mailboxes became to crowded. Please submit your top 1 song only, we will only listen to one song anyhow.
When you submit your demo, we would like you to give us the right to share your music on our Social Media pages. Either to test your product or simply share your awesome music. We won't do this every time however, only if we like your music. Monthly, we will award the best submitted demo and share your music on our social media. There is a checkbox in the demo submission form to give us this right. Please follow our facebook page to stay tuned. If you want to send us a physical copy of your music, that is perfectly fine. Please send a CD or similar with the same information as below. You find our contact details here.
Submit Demo tips:
Soundcloud, Spotify and YouTube links are great.
Submit a demo (and only one demo) that represents you and that you are proud of.
Don't send the same song twice (but keep on working on your music)
Include your website, facebook, twitter, youtube channel if you have one you are proud of.
Subscribe to our newsletter, we will credit all artists submitting demo to our Record Label in the Newsletter. (You'll find the form in the sidebar to the right)
Write a short and concise letter why you want to be part of Rexius Records and how we can help.
Your demo submission doesn't need to be perfect. However good recording quality is taken into consideration.
We accept demos in all genres, many of our demo submissions are within: Rock, Pop, Singer / Songwriter, Country, EDM, Metal, Hip-Hop, Rap, Latin, R&B & Soul.
We prioritize original music. If you send a cover you can expect not to be signed, however we can always help writing songs for you.
If you need More tips you can follow the link. Otherwise go ahead and submit demo.
Looking forward listening to your music!
Demo Submission