Record and produce music together with Rexius Records music producer in our recording studio in Gothenburg or Stockholm together with Swedish music producers. If you want to take your music to a whole new level and record music in a studio with incredible acoustics and talented producers, then we can help you. Whether it happen to be a demo, Single, EP or Album you want to record. You'll get the highest industry standard. For all international artist we provide accommodation in the studio for a small amount.
One or several professional swedish music producer is always working with you in the project, that's why you travel a long way right?
Recording Studio in Gothenburg
You find our recording studio in central Gothenburg in the music cluster called Brewhouse. If you are coming by airplane we will pick you up at Landvetter airport and take you to our studio in 15 min. Otherwise, our studio can be reached easily by car or public transport and we have reserved parking lot adjacent to the studio available for all our customers. The studio is located close to famous landmarks in Gothenburg like Scandinavium, Liseberg and Ullevi Arena. Within walking distance there are nice hotels like Gothia Towers and Elite Park Avenue and the night life of Gothenburg.
When you reach our music studio in Gothenburg you find a pleasant and relaxed atmosphere with sofas, instrument, acoustic details and a 60m2 large studio room. There is a kitchen with a fridge with space for cold drinks if desired. Here there are opportunities to create a great result!.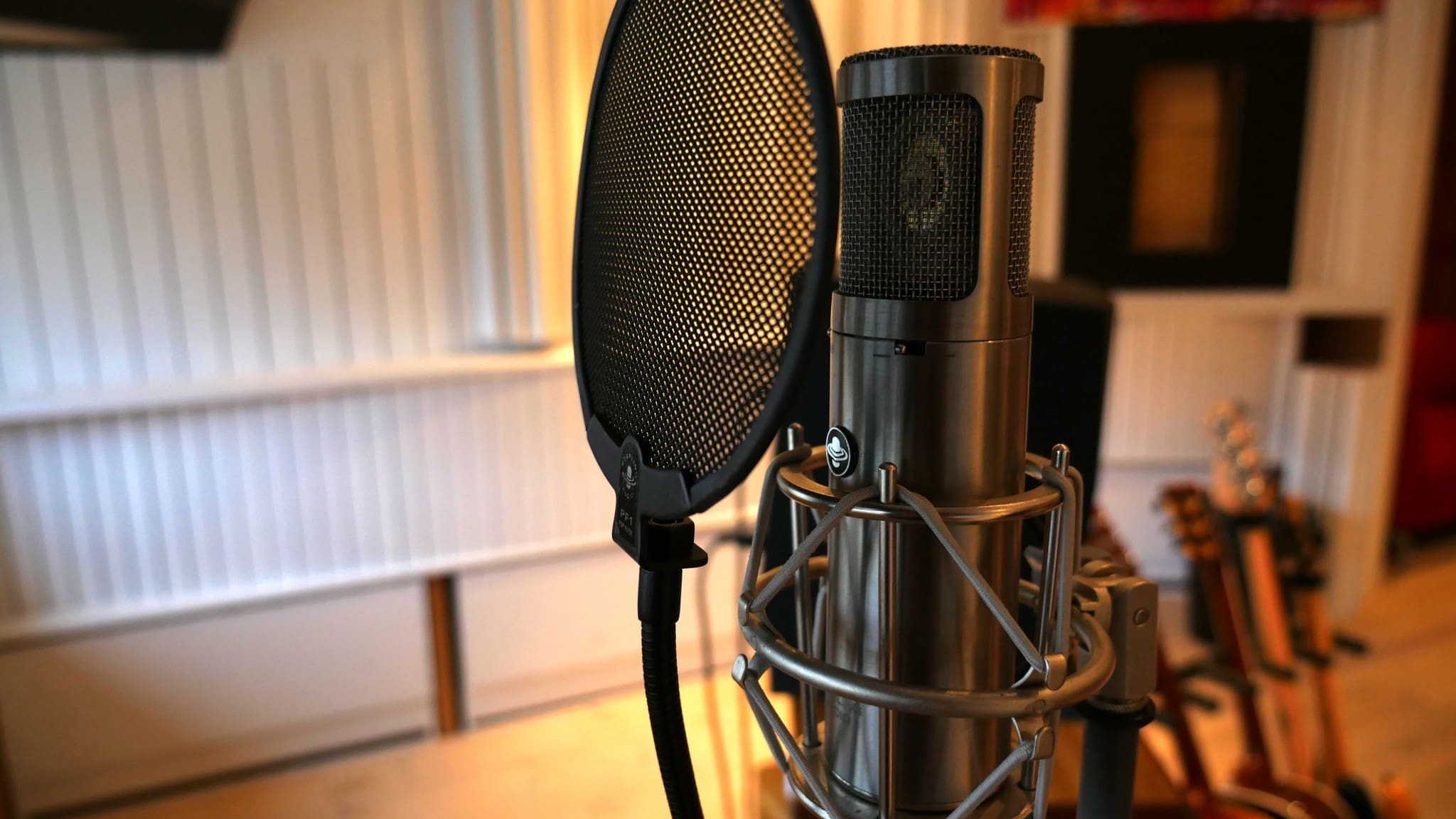 Music Production – Record a Demo / Single / EP / Album
In our beautiful music studio you can record your ideas together with professional swedish music producers. The music producer makes sure you will get a great sound, that your work is efficient and will coach you to perform your outermost. The producer ensures that the recordings are of highest industry standard and won't be satisified until the sound is as good as it can be. If you want to, the music producer will give you advice and even write part of the song.
When you choose Rexius Records we can help you from a musical idé to distribution and promotion. We know what to do next and you don't need to go to several places and to coordinate between them. Let us take care of everything and we can promise a great result.
If you have an idea but not the musicians we can provide you with really talented session artist for the most common instruments. You can also rent great instrument at decent prices if you don't want to bring your own.
If you are interested to record with one of our music producers please feel welcomed to make a request for quotation and we will return to you as soon as possible. Note that their are many in the waiting list to record and long waiting times can occur for our music producers at the most attractive studio times.
Demo / Singel / EP / LP
Enquiry
Get professional recording
Recording
Editing
Mix / Mastering
Professional swedish music producer
Promotion
Distribution to iTunes, Spotify etc.
Submission to STIM / SAMI
Rent instruments
Rent professional session artists
Request quotation
Mix / Mastering
Enquiry
Get a professional sound
Mix with unique sound
Test mix included
Mastering
Up to 10 revisions
Professional Engineers
Superb acoustics
Superb gear
Reamping
Delivery within 10 dagar
Price excluded VAT
Request for quotation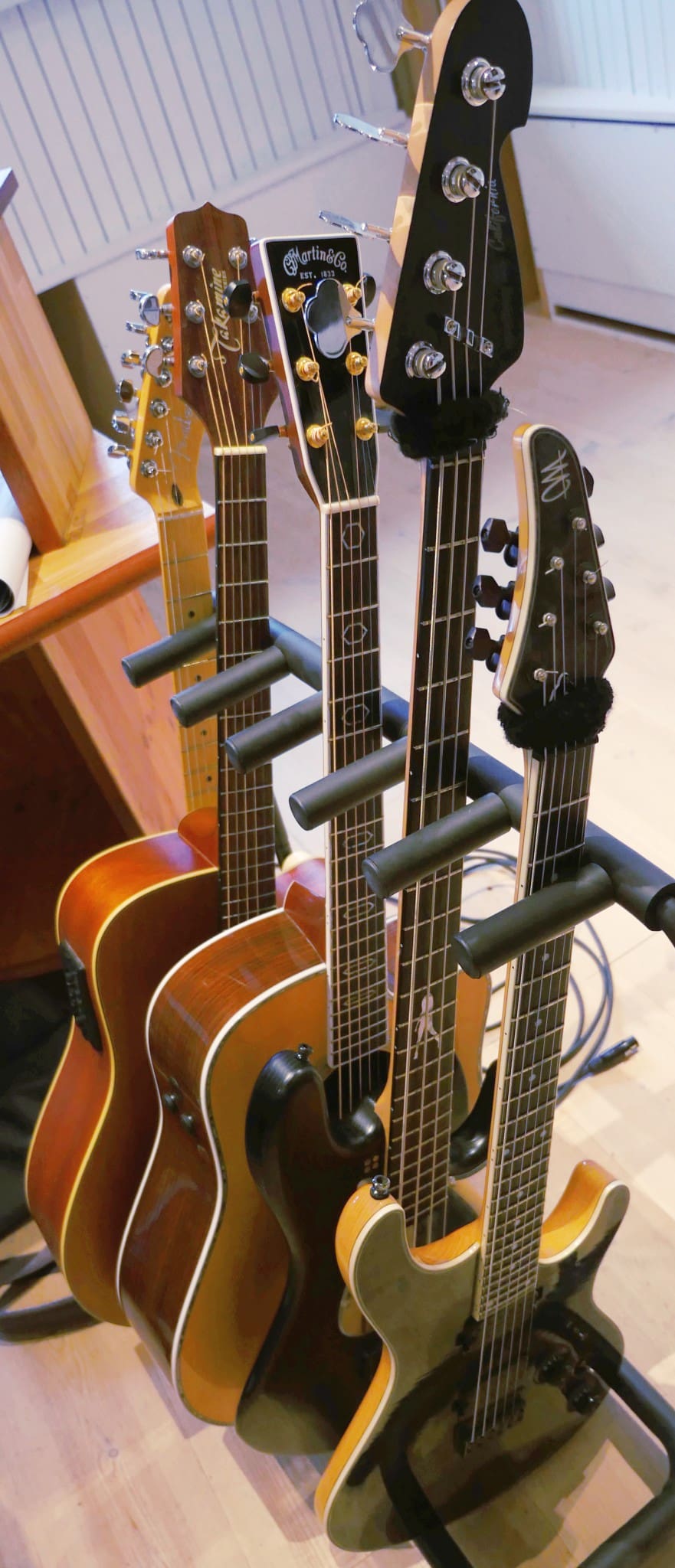 Equipment in Gothenburg
We follow the latest technology and have the equipment necessary to provide the best possible quality. The acoustics of the studio is developed by the industry's leading experts. In our premises are additional necessary supplies such as: Wi-fi, unlimited coffee, possibility to stay overnight, comfortable sofas to chill out, a smaller kitchen. Fridge for cold drinks, free parking for our customers, proximity to ICA Focus, Liseberg, Scandinavium , Gothenburg Restaurants and Nightlife.
Recording Studio in Stockholm
In our recording studio in Stockholm, Studio Crusner, you have the potential to create the perfect sound. Here you can make everything from drum recordings to mix and mastering.
Equipment Stockholm
The studio environment has the most modern equipment. Over a long period we have gathered the industry's top equipment including preamps, microphones, software and instruments.
AD/DA:
 MICHROPHONE:
PREAMPS:
RME
Digidesign
AKG
RØDE
Shure
Ribocop
Sontronics
Universal Audio
SSL
HHB
TL Audio
Crest
MONITORS:
DRUMS:
  DAW:
Genelec
VXT
Blue Sky
Tama Starclassic
DR Customs
Rogers
Roland
Logic Pro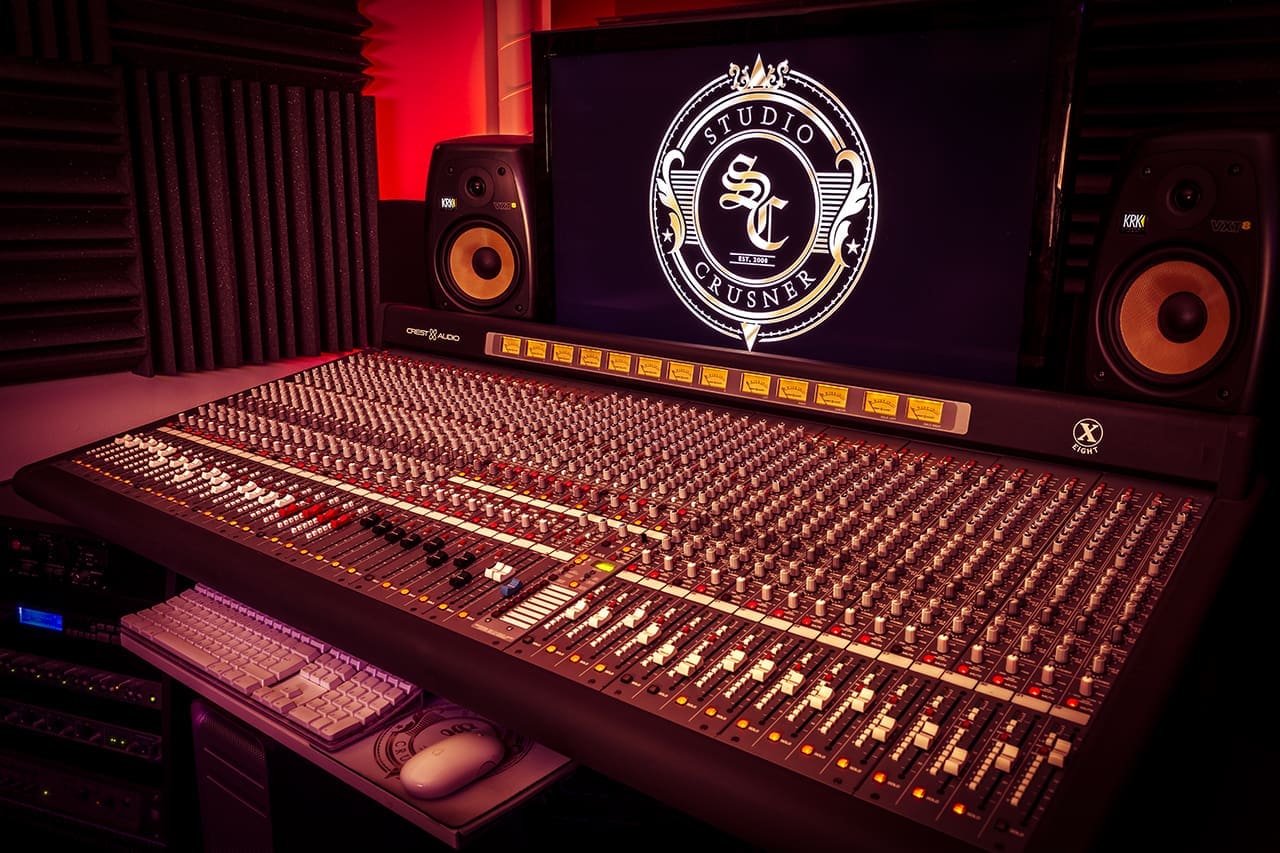 We have provided some advice what to think about before going in to the studio.
Interested?