Many of the artists we work with ask the question: How can you upload music to Spotify ? Here we will tell you how.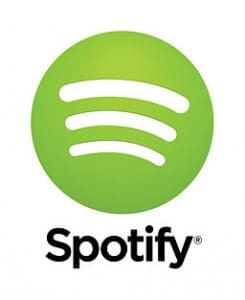 There is currently no tool in Spotify to upload your own music. However there are som ways to get it there, even though you don't have a record deal with one of the major labels. Spotify is keen on having independent artists to create a great music library. They are also very keen on ensuring that all their music is licensed in a correct way. Hence, no direct upload to Spotify. Another factor is that they can not handle all the requests from every artist in the world and to have different contracts with each one, that would simply be overwhelming. Spotify's solution is to collaborate with "Artist Aggregators" and labels that deliver the content to them in a nice way. Instead of several hundred thousands of contracts they can reduce them to just a few.
The quickest way to get your music to Spotify is therefore to either contact a Record Label that already has a delivery process in place or to go to an Aggregator. You can see the current aggregators to Spotify below:
Aggregators for Record Labels
Phonofile
INgrooves
Finetunes
Aggregators for Artists
Tunecore
CDBaby
EMU Bands
Record Union
The best way to upload music to Spotify
There is always a fee and/or a percentage cut involved with any of these services in order to administer the royalty payments and to upload music to Spotify. Often an upload service will either offer you a higher upfront payment coming with a low royalty cut or vice versa. Here you will see a comparison of the rates below:
| | | | | | |
| --- | --- | --- | --- | --- | --- |
| Aggregator | Upload Single | Upload EP | Upload LP | Renewal fee /year* | Royalty cut |
| Record Union alt1 | $7 | $10 | $13 | $7/10/13 | 15% |
| Record Union alt2 | $7 + 20 | $10 + 20 | $13 + 20 | $7/10/13 + 20 | 7,5% |
| EMU Bands | $42,5 | $59,95 | $84,95 | $0 | 0% |
| CDBaby alt1 | $14,95 | $59 | $59 | $0 | 9% |
| CDBaby alt2 | $0 | $0 | $0 | $0 | 15% |
| Tunecore | $9,99 | $29,99 | $29,99 | $9,99 / 49,99 | 0% |
| | | | | | |
*As for Nov 2014. Reservations for changes during time.
Single = 1-2 Songs
EP = 3-6 Songs
LP = 7 or more.
(This can however differ depending on the aggregator)
The best way to decide which deal is best for you is to make an estimation of how much sales you will make of your music online. Generally speaking for new artists the best choice is to go for the cheaper upfront alternatives and if you are a more experienced artist it can be worth to pay a higher upfront payment since you will earn it back with the royalties.
There are also some differences between going to an aggregator and using a record label. With an aggregator you need to do everything yourself but with a label you let them do everything for you. You can also bet that any record label will monitor your band a little bit closer if you are already with them. The chances of being signed will definitely increase. At least, that is the way we reason at Rexius Records.
If you are interested to upload music to Spotify we can help you out. Please fill in the contact form, and one of our friendly A&R will contact you as soon as possible. You will get the possibility to add your songs later in the process.
Looking forward to listen to your music!
About Rexius Records
In everything we do, we make dreams and big goals happen. By having the most talented and experienced partners in the business together with a mix of drive and passion we handle everything in a musicians career. We can proudly say that we are a modern record label that have flexible products that will suit any artist. In today's digital music industry one artist only need their royalties to be paid in the right time whilst another artist need a studio, merchandise and marketing efforts. Rexius Records can help you to upload music to Spotify, and the most other important music services. Fill in the form below.