Mixing and Mastering follows a session of recording to finish music prior to a record release. There are many people that find it hard or cannot distinguish between mix and mastering.
Mixing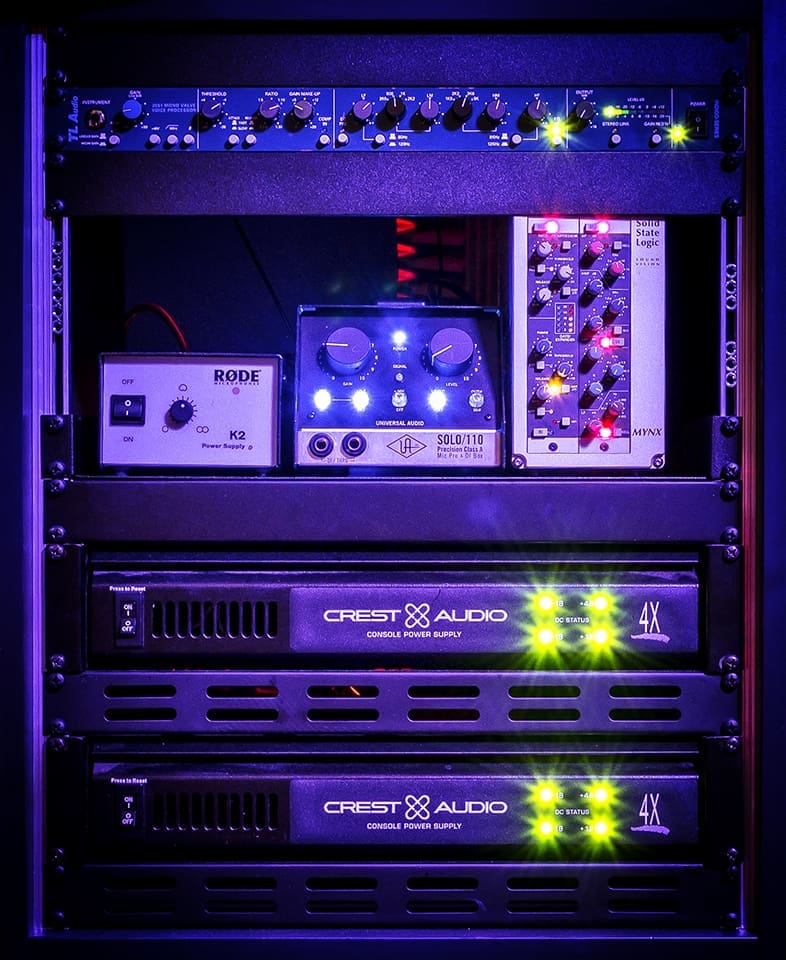 Mixing meas to adjust every soundtrack on a song one by one. You can use EQ, compressors and different kinds of effects to create a certain sound.. You can liken mixing with a chef that prepare all the ingrediants for a meal, for example you peal and chop the onion in the sizes that you want. Also you need to make sure that the soundtracks blend together, not to much or less of every ingredient.
Mastering
Mastering is a process where you adjust the sound and in this case a music recording that is already mixed. You use EQ, compression and noise reduction to prepare the song for a digital or analog distribution. With the example above this means to cook the ingredients together and finish the meal, put it nicely on a plate. You also master the different songs so that they fit together on an eventual album. It involves adjusting the length of the silence between the tracks and to tagthe songs with information such as ISRC-coding.
To reach a unique and professional sound for a song it is necessary to get it mixed and mastered. You refine the recording through the mix and master and it doesn't need to be that costy. The cost depends of course on how big the project is, how many tracks there are and how well recorded and edited the recording is.
When you compare different professional mix- and mastering offers it is important to think of what you get. What kind of style has the engineer and is he experienced? How much time will the sound engineer add to the project? Of course it is interesting to see what king of gear and acoustics that the mix and mastering studio provides.
Equipment Mix / Master
When you mix and master with Rexius Records professional engineers we want to guarantee your satisfaction with the results. Therefore as many revisions as you want are included. A test mix and reamping is also included for every project. Our studio is located in central Gothenburg and the acoustics are designed by Per Sjösten, Ph.D in acoustics at Chalmers. The mix/mastering studio is also prepared for 360-mix/mastering. We follow the digital technology development and offer the highest industry standard. Lead time for track is about 10 days, but of course depending on the size of the mix and mastering project and how fast you are in between the revisions to comment and give feedback.
We also offer to record your project from scratch.
You can find pictures from our mix / mastering studio in Stockholm in collaboration with Studio Crusner here.
Demo / Singel / EP / LP
Enquiry
Get professional recording
Recording
Editing
Mix / Mastering
Professional swedish music producer
Promotion
Distribution to iTunes, Spotify etc.
Submission to STIM / SAMI
Rent instruments
Rent professional session artists
Request quotation
Mix / Mastering
Enquiry
Get a professional sound
Mix with unique sound
Test mix included
Mastering
Up to 10 revisions
Professional Engineers
Superb acoustics
Superb gear
Reamping
Delivery within 10 dagar
Price excluded VAT
Request for quotation