Next Level Mixing and Mastering Services
What's the difference?
✅ Super Easy Mixing Process ✅
? Tailor Made Pricing for your needs ?
?? Swedish Music Producers ??
? Get Reviewed by a Record Label ?
? High-end Mix Engineers ?
? Partial Payments Available ?
? Secure Payments: Visa, Mastercard, Amex etc ?
What is Mixing and Mastering?
Mixing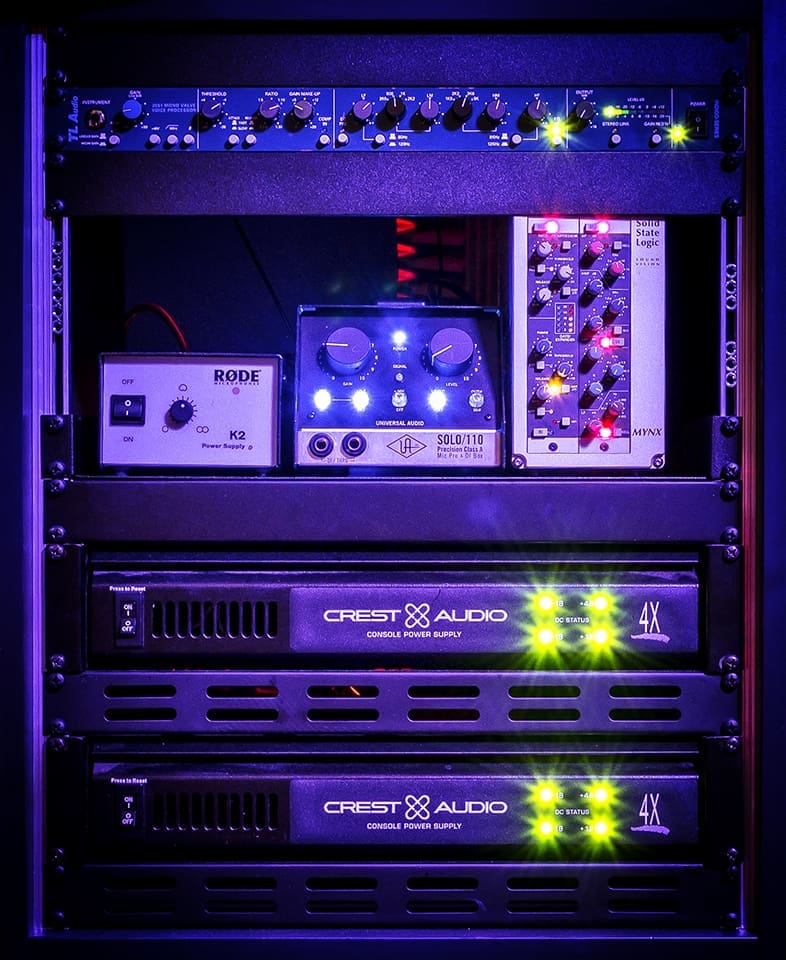 Mixing means to adjust every soundtrack on a song one by one. You can use EQ, compressors and different kinds of effects to create a certain sound. You can liken mixing with a chef that prepare all the ingredients for a meal, for example, you peel and chop the onion into the sizes that you want. Also, you need to make sure that the soundtracks blend together, not too much or less of every ingredient.
Mastering
Mastering is a process where you adjust the sound and in this case a music recording that is already mixed. You use EQ, compression and noise reduction to prepare the song for a digital or analogue distribution. With the example above this means to cook the ingredients together and finish the meal, put it nicely on a plate. You also master the different songs so that they fit together on an eventual album. It involves adjusting the length of the silence between the tracks and to tag the songs with information such as ISRC-coding.
Inspection for distortion, clipping, digital clicks
Compression with top quality analogue compression
Corrective equalisation
Phase and mono compatibility check
Radio, Earphones, Car, Laptop and club compatibility check
Spatial enhancement
Limiting and loudness control
Sample rate conversion
Fading in and out
Online Mixing and Mastering Tips
To reach a unique and professional sound for a song it is necessary to get it mixed and mastered. You refine the recording through the mix and master and it doesn't need to be that costly. The cost depends of course on how big the project is, how many tracks there are and how well recorded and edited the recording is.
When you compare different professional mix- and mastering offers it is important to think of what you get. What kind of style and experience has the engineer? How much time will the sound engineer add to the project? Of course, it is interesting to see what kind of gear and acoustics that the mix and mastering studio provides.
When you use a service and send songs over internet it is called an online mastering service.
Equipment Mix / Master
When you mix and master with Rexius Records professional engineers we want to guarantee your satisfaction with the results. Therefore as many revisions as you want are included. A test mix and reamping is also included for every project. Our studio is located in central Gothenburg and the acoustics are designed by Per Sjösten, Ph.D in acoustics at Chalmers. The mix/mastering studio is also prepared for 360-mix/mastering. We follow the digital technology development and offer the highest industry standard. Lead time for track is about 10 days, but of course depending on the size of the mix and mastering project and how fast you are in between the revisions to comment and give feedback.
We also offer to record your project from scratch.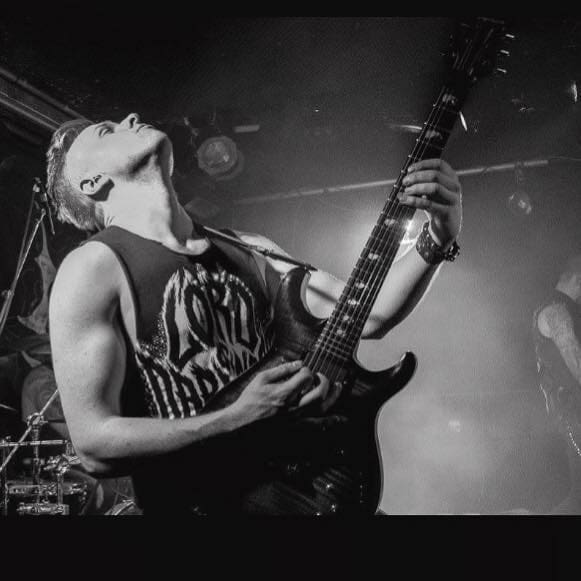 Jonathan Thorpenberg
Music Producer & Mix Engineer - EDM, Pop, Electropop
Educated at Musicians Institute in Hollywood, he works mostly as an EDM/electropop songwriter and has written several original songs for our solo artists. He's also a quite competent lead singer and guitarist on Metal Swedish acts The Unguided & Empress, and a real genius within sound design and all types of mixing.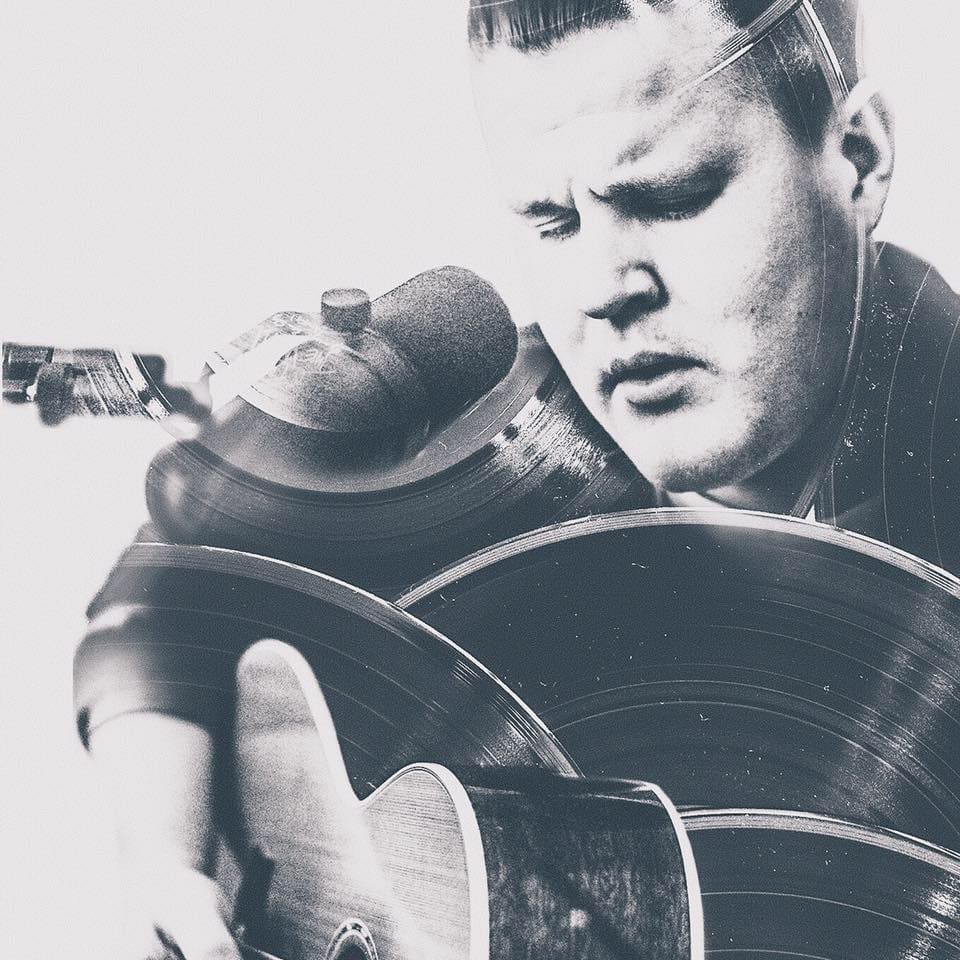 Alexander Asp
Music Producer & Mix Engineer - Folk, Singer/Songwriter, Acoustic Pop etc.
Alex is an incredible musician and plays almost every instrument. A magician songwriter when it comes to acoustic genres. He studied at MI in LA California and works full time with both producing and his own career as a solo artist.
He recently sold gold with his Singer/Songwriter song "Cold Winter Love" that he released with Sony Music.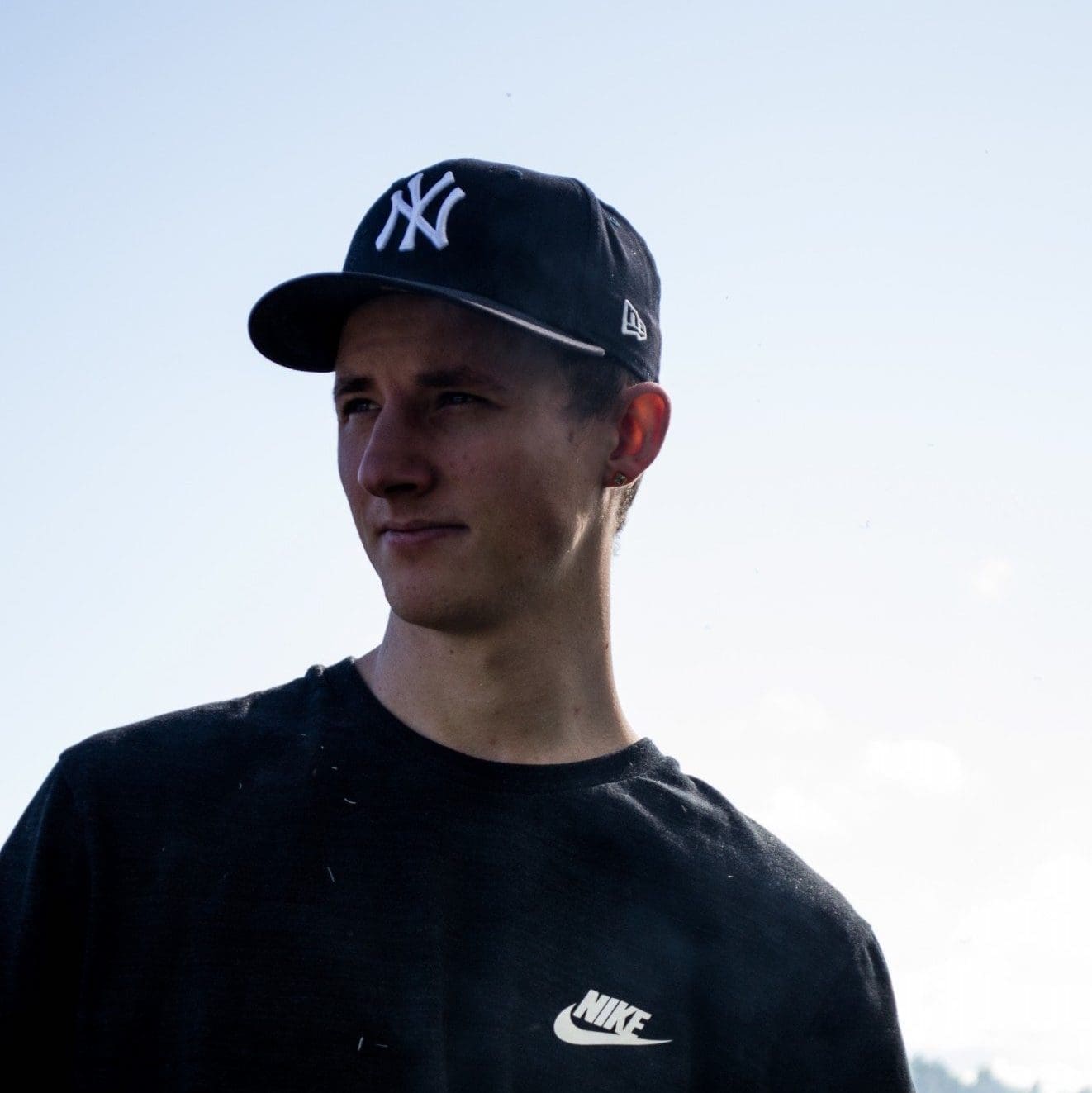 Tim Carlberg
Music Producer & Mix Engineer - Hip/Hop, RnB
Located in one of the smaller towns Sweden has to offer, Tim quickly adapted and found work through intense networking and an unquenchable thirst for knowledge.  He's an experienced pop and R&B songwriter. He also boasts a wide set of skills, including (but not limited to) filming and editing music videos, creating lyric videos, photography and artwork design, music production, vocal editing and mixing.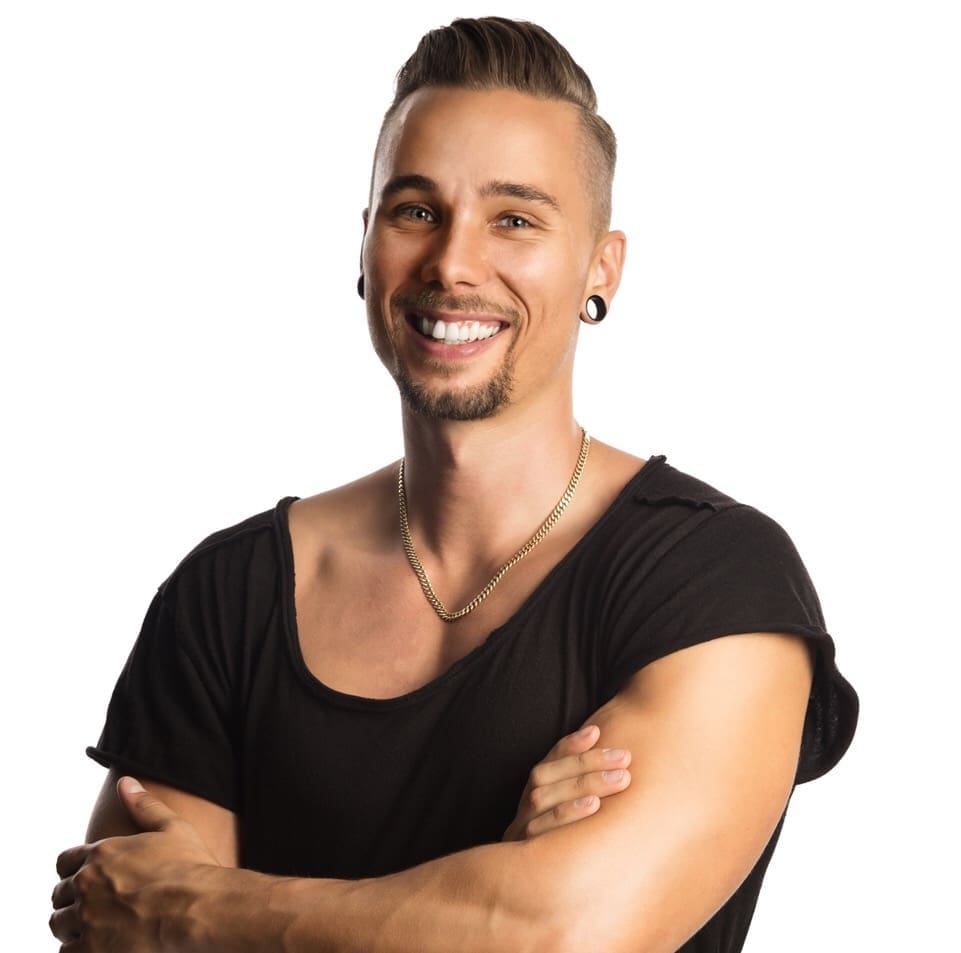 Mathias Rexius
Music Producer & Mix Engineer - Metal, Rock
The Founder of the Label studied at Musicians Institute in Hollywood and plays the guitar like no one else. If you're suffering from songwriter's block as a Metal/Rock band, he's the guy! He has also performed in front of over 17.000 people at once and is definitely the strongest of all the family members.
FAQ – MIXING AND MASTERING
How does the Mix and Master service work?
The process follows 3 simple stages. First, you upload your songs and customize your order to adapt it to your needs. You do that here.
Then we hand over the job to the mixing producer that will suit your needs the best. We will send you the first mix of the audio within 7-10 days and, you will be able to give feedback and changes. You will be able to communicate with the mix engineer through the whole process, and make as many revisions you have chosen in your order.
Last but not least, when you are happy with the mix, we will add the mastering to your song, and send you the file according to your order.
If you have chosen a payment plan you will need to finish the payment before we send you the song in WAV.
Do you have any work references so I can have an idea of what your mixes and masters sound like?
Here's a few projects before & after mix and master:

What kind of genres do you mix/master?
It really doesn't matter which genre you work with, as long as it's some kind of organized sound. We work with everything within music.
Can I take a track/beat on YouTube and lay my vocals/rapping on top of it?
This is something we don't recommend because we don't take any legal responsibility in case you don't have permission to use the track. If you really want to use it, you should contact the owner and buy the license (or the loose track depending on the music).
There is no technical impediment for us to work with your vocals and the track you got. It won't become an ultimate mix because we don't own all stems (single audio files from the DAW), so we can't alter any further details as we would with the original session.
I'm not a professional musician, can you make me sound better through your mixing and mastering skills?
We work on taking your music to the next level. This means that the quality of the mix and master will depend on how good the performance, recording and editing is. If it's bad, we will work our hardest to make it sound OK, but we can't perform miracles in the studio.
What are revisions, and how many can I get?
Revisions are any changes you can ask us to do after we send you the mix/master. You usually get 3 per project, but you can get unlimited revisions for an extra fee. Revisions are not supposed to be treated as a trial and error process. This means that you will not be able to make the producer try different things and then start over time after time. If you chose unlimited revisions, you still need to go aim for the sound you and the producer agreed on from the beginning.
How many days do you usually need for finishing the mix/master?
It takes us about 7 to 10 days to get your first draft, but you can choose a faster delivery (2 business days) for a small extra fee. Afterwards, it's really up to you and how many revisions you have. We work as fast as possible, and as soon as we start your mixing project it will be prioritized until we finish.
Can I book your studio in order to do my own mixing/mastering?
Unfortunately, it's not possible to rent our studio for own use. This is because there are too much valuable  equipment such as microphones, guitars, basses and so on in there. Things break over time if we're not careful, and we don't want our relationship with you jeopardised by blaming you for breaking our stuff. Also, it's always better to work with someone who knows the studio better than you do.
Do you have special discounts or packages depending on how many songs I submit?
Unfortunately not. In order to take your music to the next level, we need to maintain the highest quality standards. We're neither the cheapest, nor the most expensive studio out there. But for us to guarantee that our producers will do their best and keep up with deadlines, we need to be consistent with our mixing and mastering prices.
Can you make my song sound as loud as possible? There's a loudness war out there!
Technically speaking, there's nothing that keeps us from mastering as loud as possible. Take in mind though, that for each dB you increase, your music will lose more and more dynamics. Just compare Led Zeppelin's sound to today's Metallica and you'll see what we're talking about. Also keep in mind that most streaming services will lower the playback volume of your "loud" track.
Do I still own my song after the mixing and/or mastering?
Yes! This is a work-for-hire agreement, which means you are the owner of the master. You own the right to do as you wish with your song.
Can I make any changes on my song after receiving your producer's final mix and/or master?
Yes, like we said, you're the owner. For an extra fee, you can also get all stems (individual audio files from the DAW session) for you to use them freely if you wish.
Can I be in the studio while my music is getting mixed/mastered?
Theoretically yes, if you live near any of our studios. It will be a lot more expensive, though: If you want to be there, you need to book (and pay) for a day (or half a day) in the studio. Besides, the producer's work can become way less effective and slower that way.
Will you help me promote the mixed/mastered song?
This is not a signing or promotional deal, which means we won't help you with marketing and PR. However, if you're really talented we're always interested in a further cooperation. If you'd like to become a part of the Rexius Records' fellowship of awesome artists, you have the chance to include the song you're submitting for mix/master in our demo consideration process. You do this by clicking on "I want Rexius Records to review my song" on your order.
Can I get a free test mix/master?
Unfortunately not. As we mentioned above, we work on a guarantee basis by taking your music to the next level. What the next level is depends on the quality of the files we receive. If your song is poorly recorded, we will make it okay. If your song is properly recorded we will make it great!
Do you have a refund policy?
If it's evident that the mix/master has a bad quality, we take responsibility for our producer's job. BUT it's really important that you let us know that you're not satisfied with the result on the 3rd mix at the latest. This is a stage when you already can get a sense how the mix is going to turn out. On later mixes, major changes to the work in progress are unfortunately not possible.